Circus Incredible is the newest addition to the Columbia County Fair lineup this year.  The act features members of two different world-famous acrobatic families.  Lyric Wallenda, part of the seventh-generation of the world-famous Wallenda family of circus performers, will display her aerial artistry of grace, beauty, and strength on a trapeze suspended 30 feet in the air.  Husband Simon Arestov, a second-generation performer from Moscow's renowned Arestov family, dazzles with his jaw-dropping acrobatic skill and daring feats of balance.  Even their young son Alex gets in on the act!
This traveling circus family has wowed audiences across the country with dangerous and difficult moves displaying enormous strength, dexterity, and courage.  Don't miss what is sure to be a sensational show!
Circus Incredible will appear near the Beer Pavilion on Thursday, September 1 at 1PM, 4PM, and 6PM, on Friday, September 2 at 1PM and 4PM, and on Saturday, September 3 through Monday, September 5 at 1PM, 4:30PM, and 7PM.
The 181st Columbia County Fair is located off Route 66 in Chatham, New York.  Opening day is Wednesday, August 31, at noon.  The Fair – "always runs over Labor Day", and concludes on Monday, September 5.  General Admission is $12 and includes parking and all entertainment.  Daily hours are Wednesday: noon to 11PM, Thursday – Monday: 10AM – 11PM.  Seniors Day and Veterans Day is Wednesday with special pricing for $5.00 for ALL patrons.  Youth 18 and under admitted free that day until 4PM.  Children 12 and under are always free.  Information about discounted advance sale tickets will be forthcoming.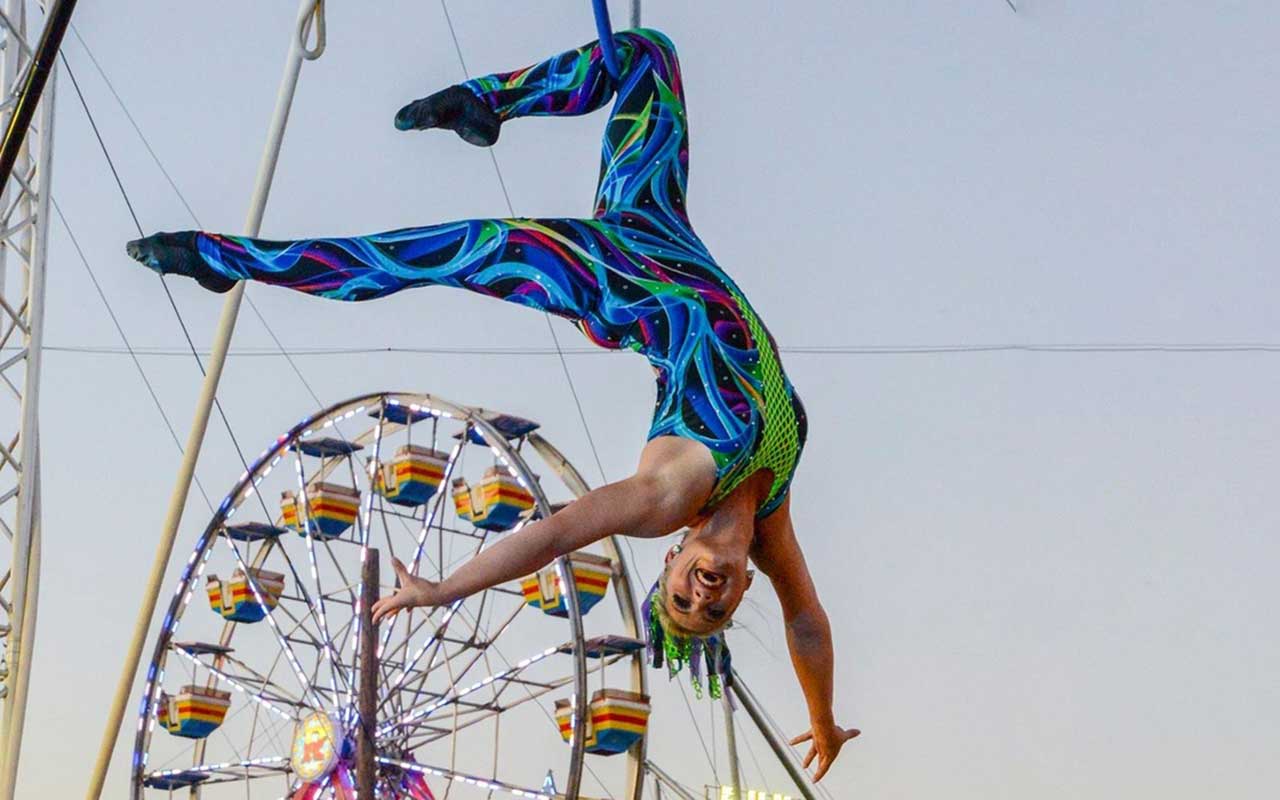 Circus Incredible, a family of world-famous acrobats, will appear at this year's Columbia County Fair.